Have you learned drums or percussion for 6 months or more?
Would you like to join a band and experience the full joy of making music with your friends?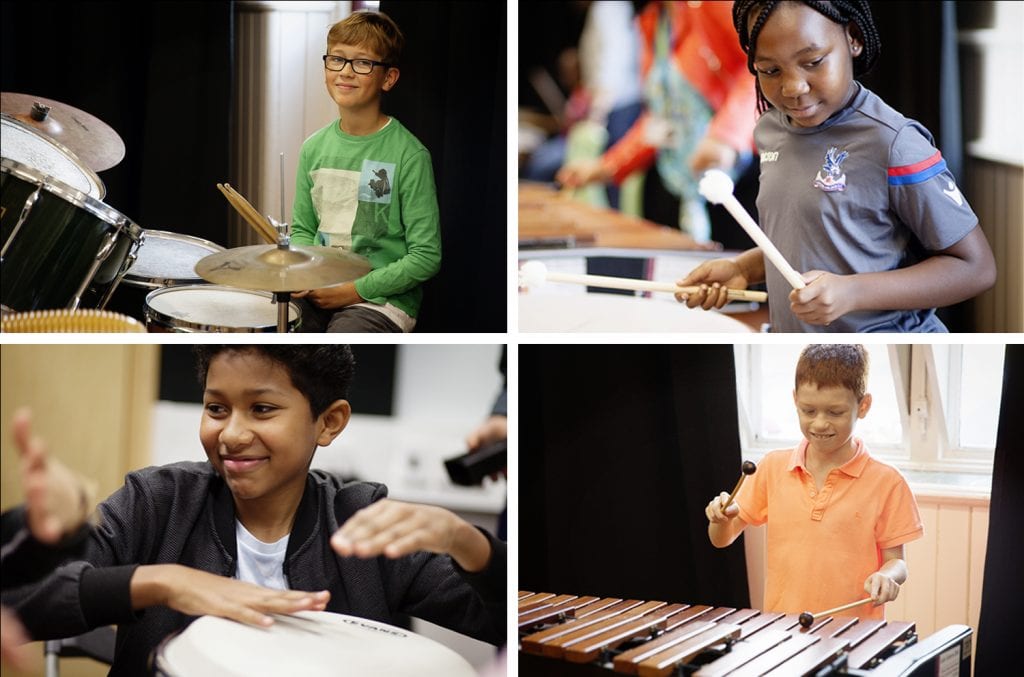 We are hosting Have a Drum Day on Saturday 26th June and Saturday 3rd July at our South Wimbledon Music Centre at Merton Abbey Primary School.
Come along and have a drum with Lead Tutor Jeremy Barnett – you will get to try out lots of different percussion instruments, have a jam session with your friends, watch a band rehearsal and maybe even get to join in! You will learn all about what MMF has to offer young drummers and percussionists and see first-hand what an amazing experience you can have. Bring your sticks if you have them!!
---
NB: Ages / Abilities
Suitable for young drummers and percussionists of all ages that have been learning for 6 months or more.
Spaces are limited and will be offered on a first come, first served basis.
Please register your interest using the form below.
---
Where/When
Dates: Saturday 26th June or Saturday 3rd July
Time: 9-10.30am
Location: Merton Music Centre, South Wimbledon, Merton Abbey Primary School, High Path, SW19 2JY
Cost: £5 per child
---
NB: COVID-19
Activities take place in a COVID-secure environment with enhanced hygiene processes in place. Numbers are strictly limited with places offered on a first come, first served basis. We ask parents/guardians not to come on site and for pupils over the age of 11 to wear a face mask in communal areas, unless exempt. More information here: www.mmf.org.uk/covid-risk-assessments
---
Sign up for this event has now closed. Please check back for future events. If you have any questions, please contact us.