Don't Stop The Music is our new fundraising campaign to help support local young musicians whose access to music lessons is at risk as a direct result of the financial impact that Covid-19 and lockdown has had on their families.
We urgently need YOUR help to raise £3,000 by Monday 20th July. Every pound donated will be matchfunded by the Ronald Greenwood Bursary Fund meaning up to 10 young musicians could benefit from financial assistance for lessons and Music Centre membership for a year.
To support our campaign please like and share our social media posts using #MMFDontStopTheMusic and there are two ways you can donate…using the Crowdfunder link below
OR….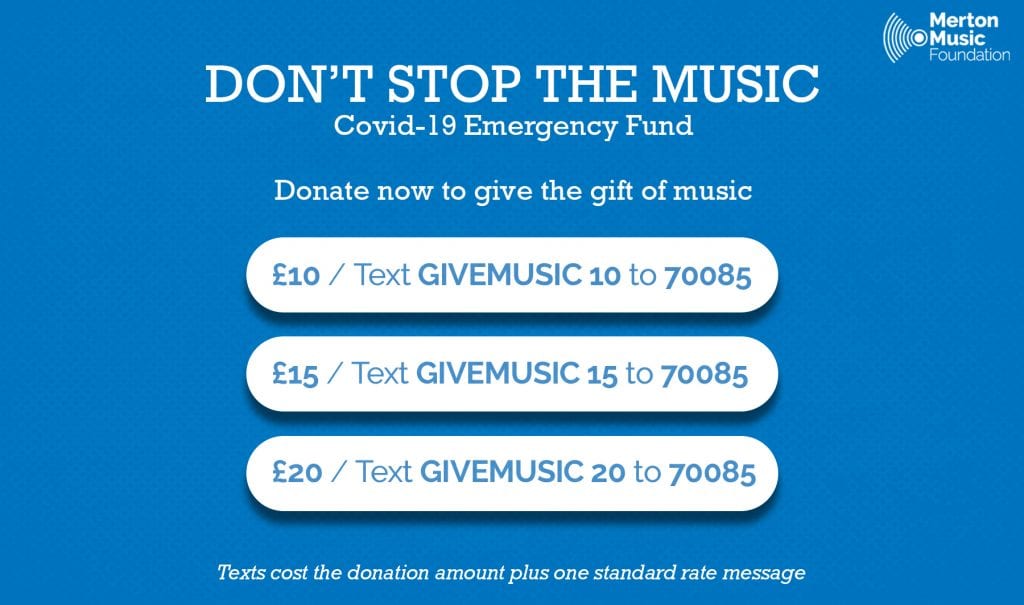 If you would like to be considered for this fund please use the link below for more information.