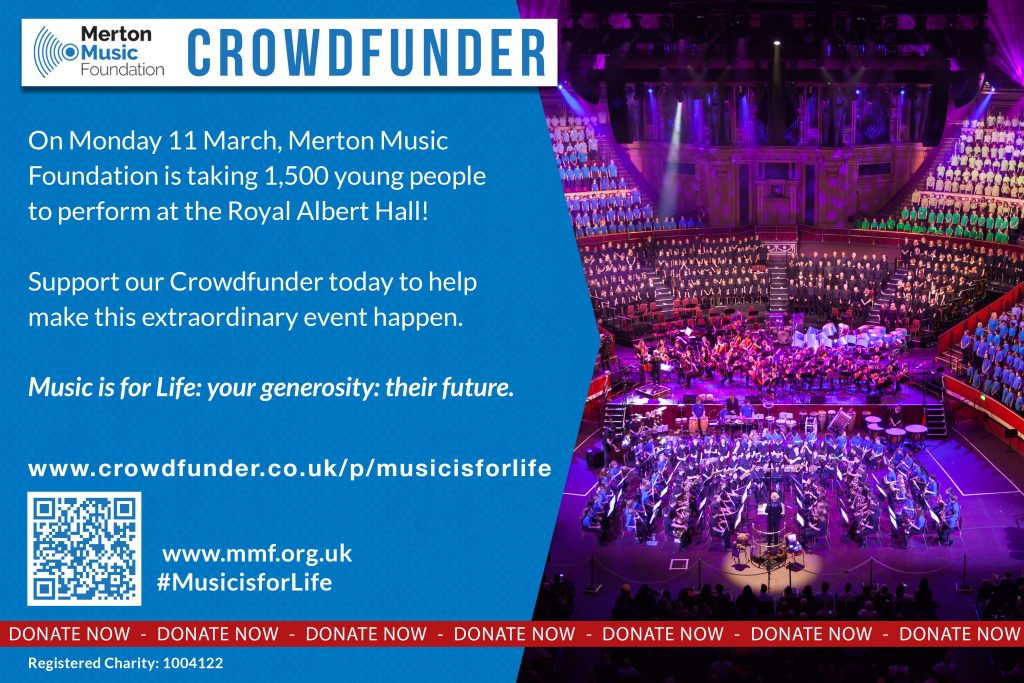 Music is for Life – Crowdfunder
Step into the extraordinary sound world of Merton's young people on Monday 11 March 2024, as they take to the stage at the Royal Albert Hall. Join us on this remarkable musical journey and play a pivotal role in making history for the young musicians of Merton.
Every Merton child deserves the Royal Albert Hall Spotlight, we need your help to make this happen. Music is for life: your generosity, their future.
At this exceptional event, 1500 young musicians from across The London Borough of Merton will present a collective performance entitled 'Change is Coming': a celebration of outstanding arts provision. We need your help to make this extraordinary event happen. Just opening the doors of this prestigious venue is a huge financial commitment for a small charity. This concert requires equipment, staffing, workshops and rehearsals. Your help will contribute to not only covering the necessary costs but ensuring that every note played and sung is a celebration of accessibility and inclusivity.
Please watch the video below and if you'd like to donate, you can use the orange button below.
Your support is not just a contribution; it's an investment in the young people of Merton.