CORONAVIRUS LOCKDOWN
Music Centre is suspended until further notice but we are looking at ways to deliver ensemble activities to Merton's young musicians. Watch this space!
The information below is what we would be running, if we weren't on lockdown.
---
Scroll down for a list of the current Music Centre groups we run, with days, times and locations. To see which groups your child may be able to join, based on their age, instrument and ability please use the search function below.
To sign-up to any of these groups click HERE!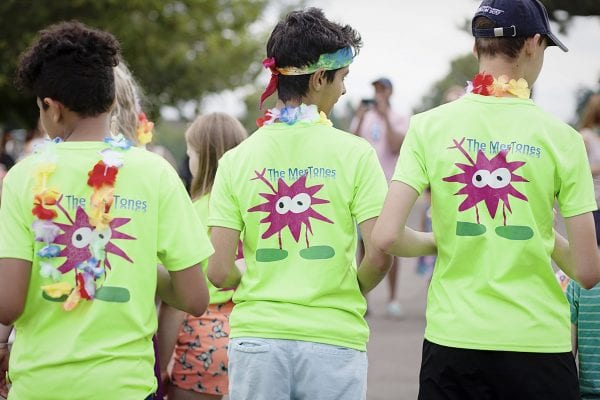 Junior Percussion Ensemble
Contemporary Percussion Ensemble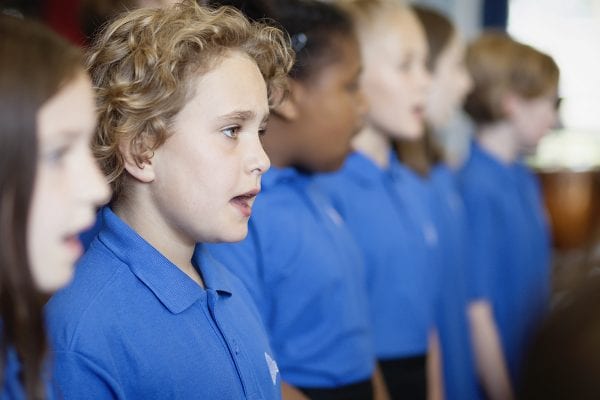 Merton Young Voices Choir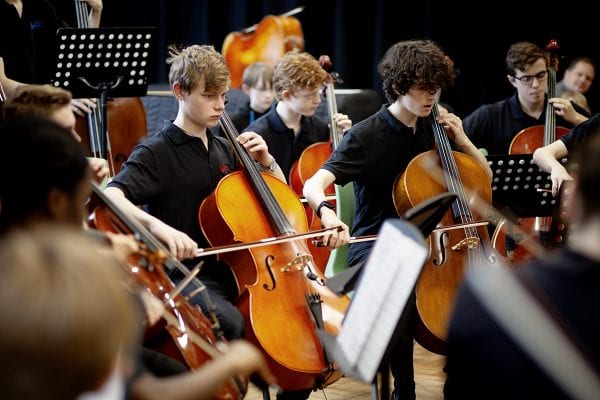 Training Strings Orchestra
Merton Youth Concert Band (MYCB)
Intermediate Concert Band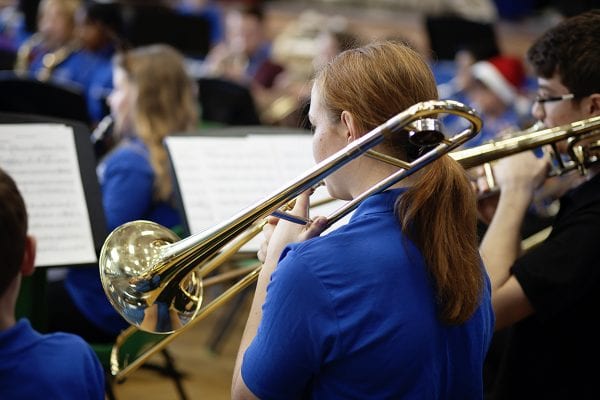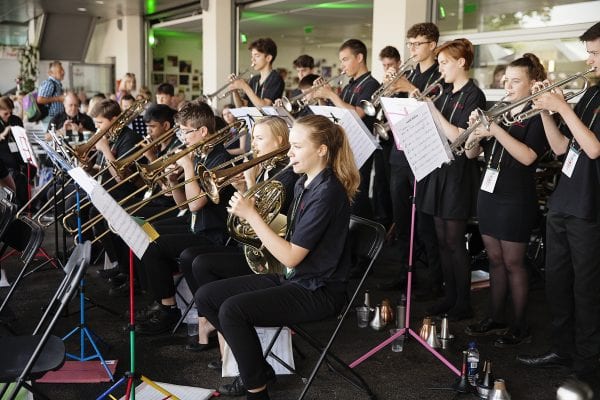 Merton Youth Jazz Orchestra (MYJO)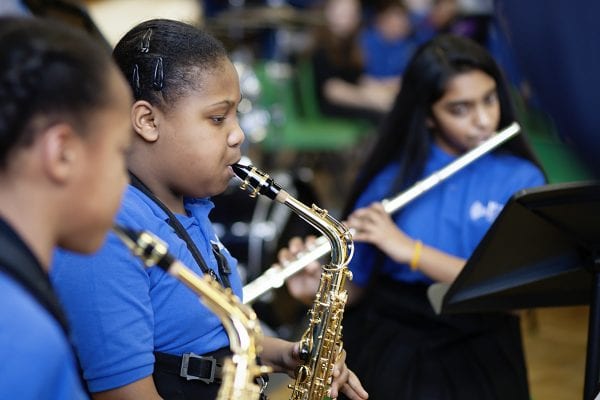 Intermediate Guitar Ensemble
Mondays
HARRIS ACADEMY MORDEN, LLANTHONY ROAD ENTRANCE, MORDEN, SM4 6DU
Senior Guitar Ensemble / 6pm – 7pm, Grade 3+
Merton Mallets (tuned percussion ensemble) / 6pm – 7.15pm
Saxophone Ensemble / 7pm – 8pm, Grade 4+
Brass Ensemble / 7.30pm – 9pm, fortnightly (membership by invitation)
Adult Guitar Group Lesson / 7.45pm – 8.45pm, Grade 1+
Wednesdays
HARRIS ACADEMY MORDEN, LLANTHONY ROAD ENTRANCE, MORDEN, SM4 6DU
Marching Band / 5.30pm-6.30pm, Grade 1+ (membership by audition)
JazzWorks / 6.15pm – 7.15pm, weekly from Jan 2020, Grade 4+
Merton Messengers / 6.15pm – 7.15pm, fortnightly (membership by invitation)
Merton Youth Jazz Orchestra (MYJO) / 7.30pm – 9.30pm, fortnightly (membership by invitation)
Merton Youth Concert Band / 7.30pm – 9.30pm, fortnightly, Grade 5+
Saturdays
HARRIS ACADEMY MORDEN, LLANTHONY ROAD ENTRANCE, MORDEN, SM4 6DU
Young Voices Choir / 9 – 10am, ages 7-11
Junior Percussion Ensemble / 9 – 10am, Grades 1-3
String Busters / 10 – 11am, beginners to Grade 1
Training Strings Orchestra / 10 – 11am, Grades 1 – 3
Junior Guitar Ensemble / 10 – 11am, beginners to Grade 1
Training Band / 10 – 11am, beginners to Grade 2
Intermediate Guitar Ensemble / 11am – 12pm, Grades 1 – 3
Intermediate Band / 11am – 12pm, Grades 2 – 5
JazzJumpers / 11am – 12pm, Grade 2+
String Sinfonia / 11am – 12pm, Grades 4 – 6
Contemporary Percussion Ensemble / 12pm – 1pm, Grades 4 – 5
CROWN LANE STUDIO, 8B CROWN LANE, MORDEN, SM4 5BL
The MerTones Percussion Ensemble / 11am – 12.30pm, Grade 1+