An Opera & Art Project for Merton schools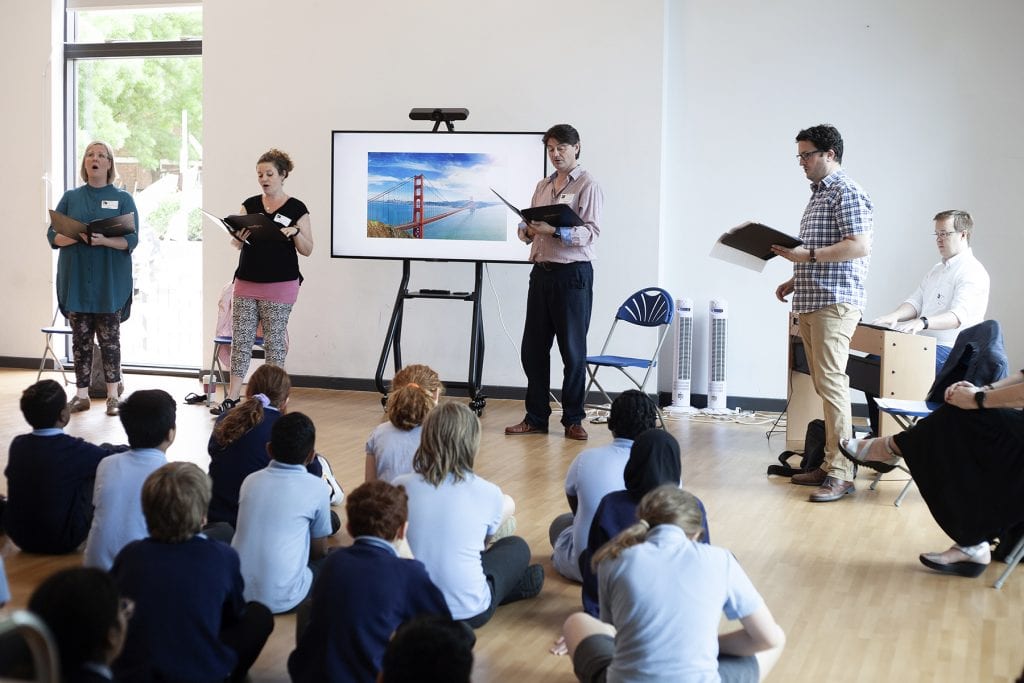 Sound Solutions is an Opera & Art project designed to encourage young people to think creatively about how to overcome challenges, linking with the Covid 'Recovery Curriculum'.
The project was planned and delivered by MMF in consultation with members of professional choir Sonoro Chamber Choir and professional artist Helen Brimblecombe. We are very grateful to the Wimbledon Art Society, The Taylor Family Foundation, Marcus Beale and the London Borough of Merton for their support in helping to fund this valuable project.
Members of Sonoro's highly accomplished professional choir presented a music workshop to some of Merton's primary schools, exploring how music is built, or structured, and how the music related to the buildings they were originally performed in. This was followed by art sessions with Helen Brimblecombe, to explore the musical experience through art and design including watercolour paintings, the construction of v-fold mechanisms, as well as designing and building their own pop-up city-scapes.
Here are some shots from the Sound Solutions workshops at The Sherwood Primary School. Scroll down to see Merton Abbey Primary School.
Sound Solutions at The Sherwood Primary School
Sound Solutions at Merton Abbey Primary School