Who knew that tucked away, behind a Morden coffee shop on a Saturday morning all this was going on?
Much like our other MMF groups, our MerTones percussionists are getting excited about their Royal Albert Hall performance in March and with the vibrant Head of Percussion Lili in charge, you should expect the unexpected!!
In the meantime, if your child has drum/percussion lessons and would like join one of our bands/ensembles scroll down to see a list of all our groups . There's something for every ability.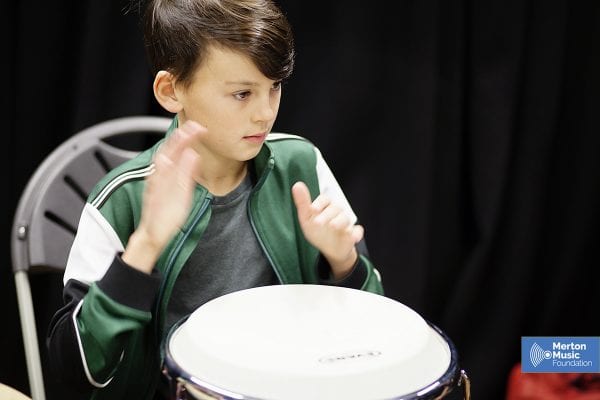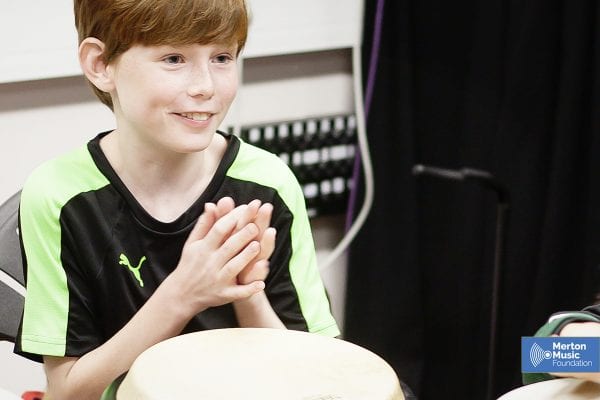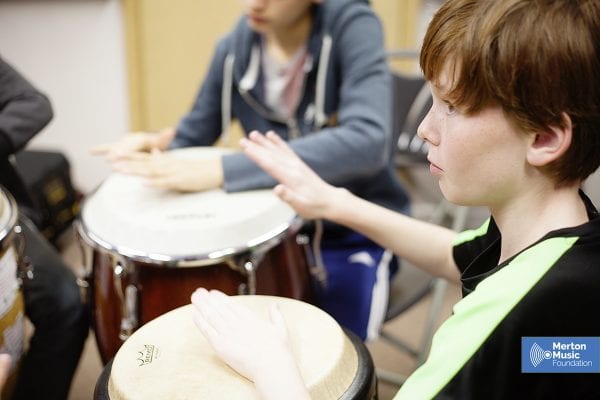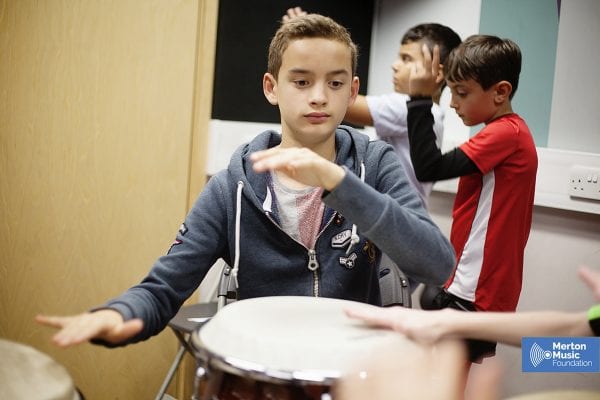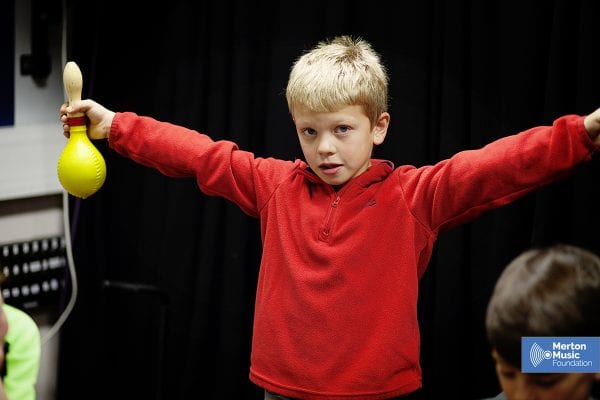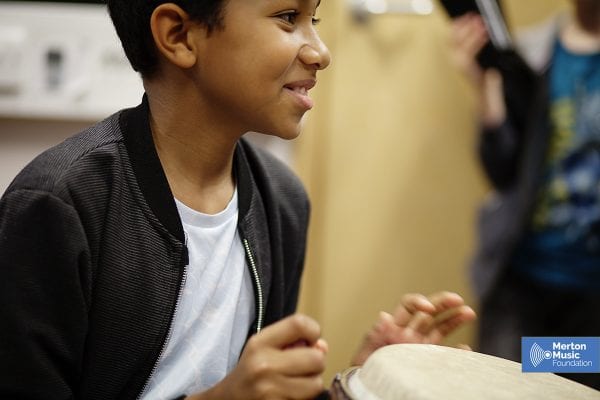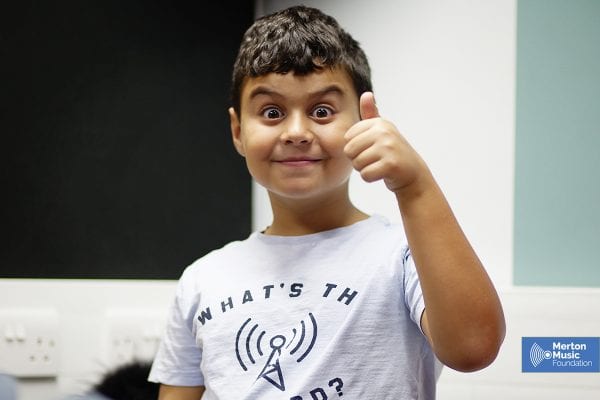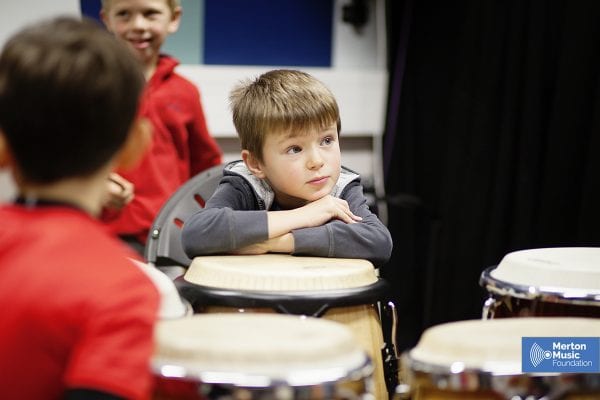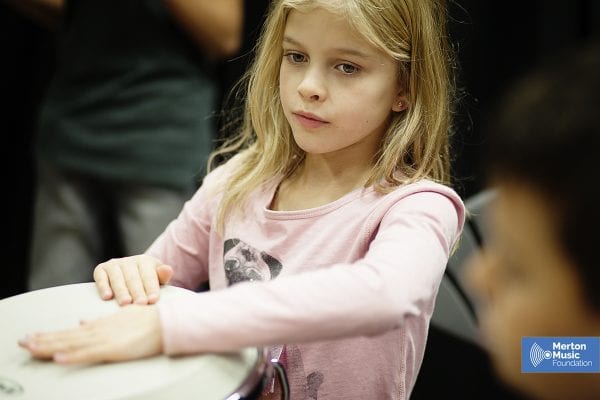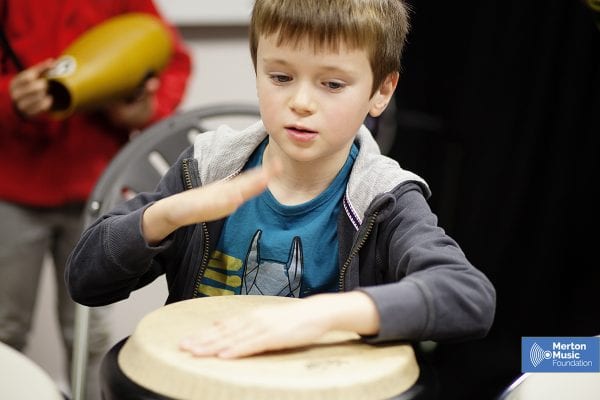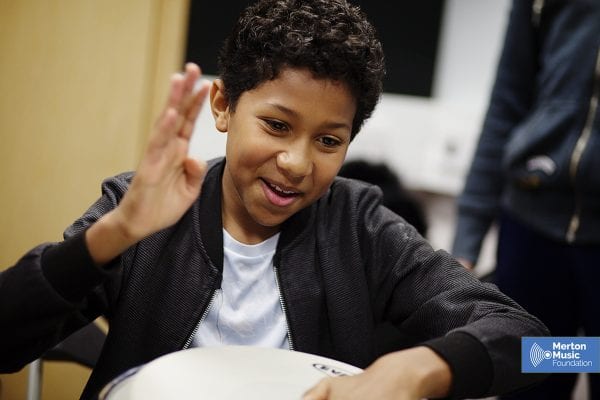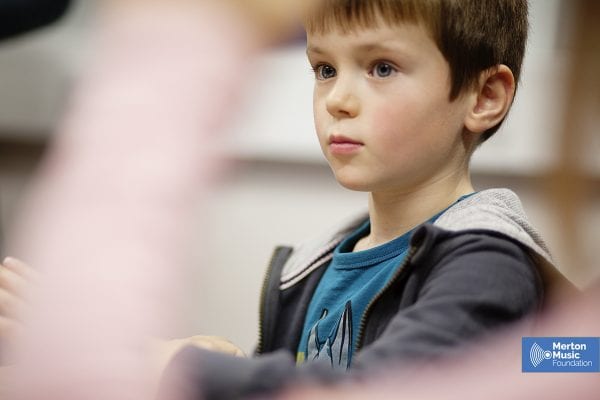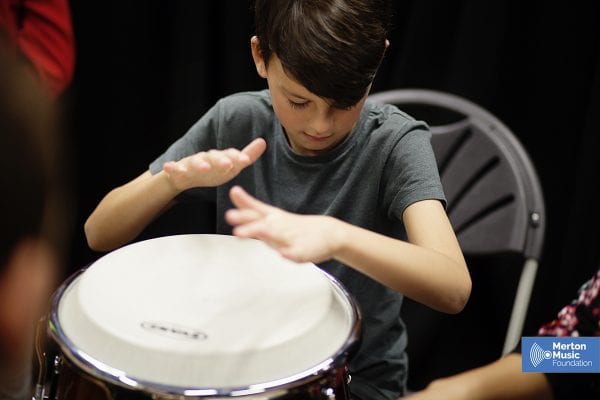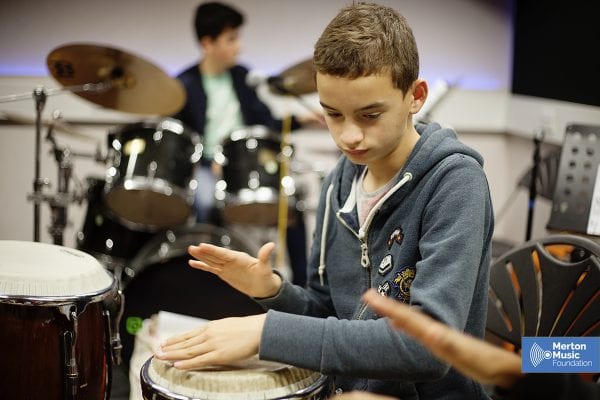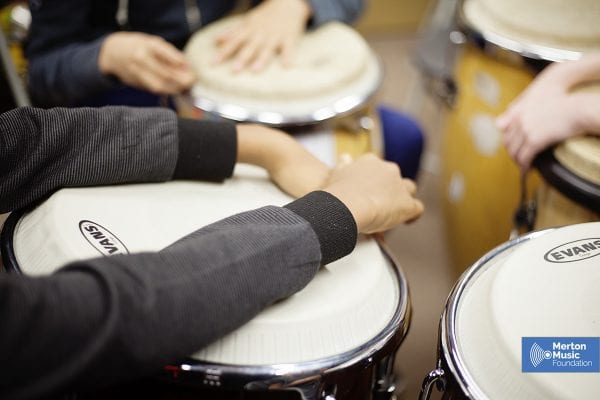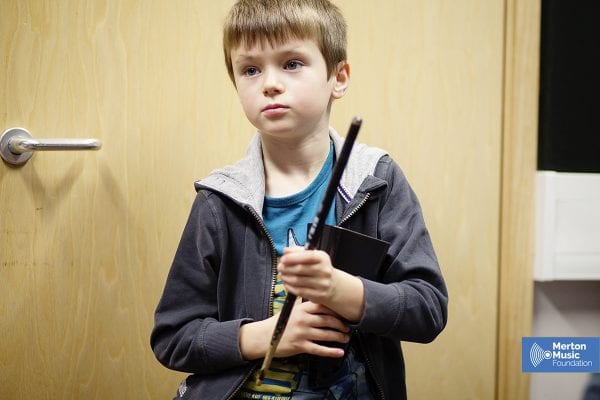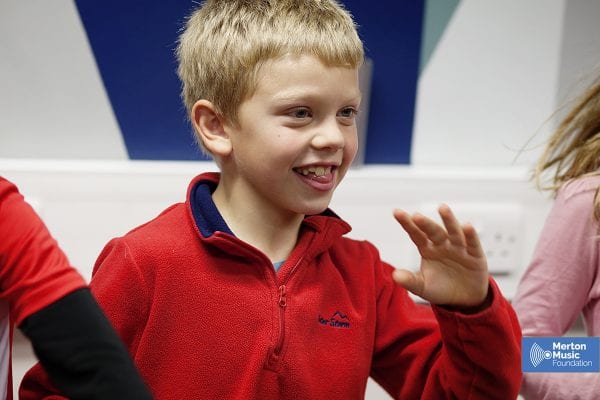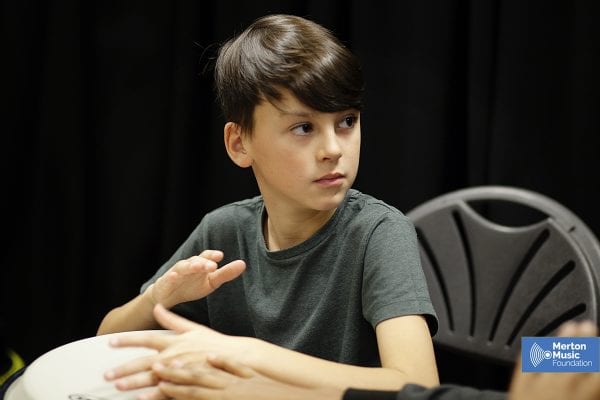 Merton Music Foundation
Groups for drummers/percussionists:
Grade 1 – 3
• The MerTones Percussion Ensemble  (Grade 1+)
• Samba United (Grade 1+)
• Junior Percussion Ensemble (Grades 1-3)
• Junior Marching Band (by audition)
• Training Band (Beginner to Grade 2)
• JazzJumpers (Grade 2+)
• Merton Mallets – tuned percussion ensemble (Grade 2+ by audition)
Grade 3 – 5
• Intermediate Band (Grades 2 – 5)
• Intermediate Percussion Ensemble (Grades 4 – 5)
• JazzWorks (grade 4+)
Grade 5 + 
• Senior Marching Band (membership by audition)
• MYJO: Merton Youth Jazz Orchestra (membership by invitation)
• Merton Messengers (membership by invitation)
• Merton Youth Concert Band (Grade 5+)