The Wonderful World of Rhythm.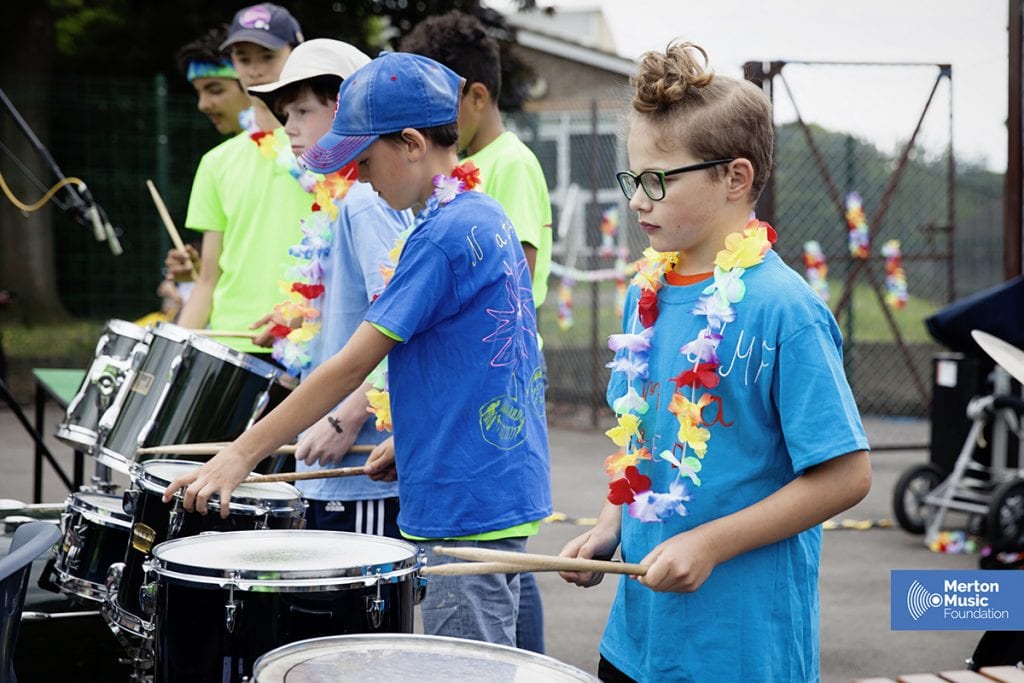 One-to-one after-school Drum Kit and World Percussion lessons in Morden.
4pm – 7pm Mondays, Tuesdays, Wednesdays & Thursdays at Crown Lane Studio, Morden.
---
More Than Just Drums
There's much more to percussion than just drum kit!
As well as one-to-one drum kit lessons, we also teach a vast range of percussion instruments in the stimulating environment of a professional recording studio right in the heart of Morden.
Learn to play: Guiro, Conga, Bongo, Cabassa, Agogo, Cajon… the list is endless!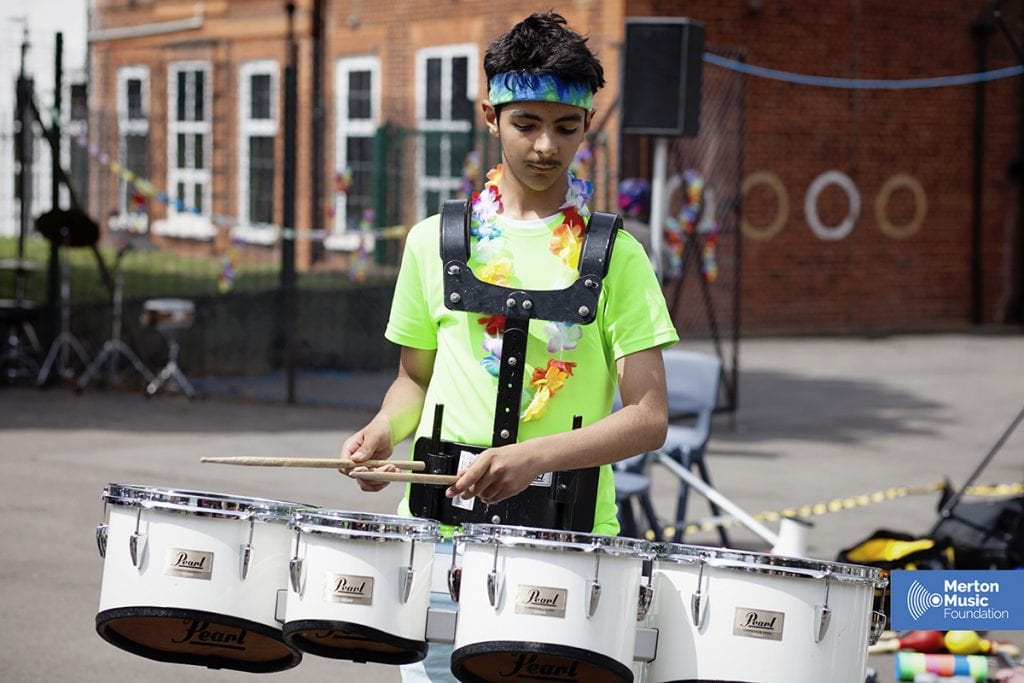 ---
Timetable
Mondays – Thursdays
Drum Kit and World Percussion, 4pm – 7pm
---
Fees
Lesson fees vary dependent on the length of the lesson and the number of pupils in a group. Our fees for lessons at Crown Lane Percussion are set in-line with those for in-school instrumental teaching.
Click here for our current fees.
---
Spaces are currently very limited, please contact us for more information
---
Specialist Tutors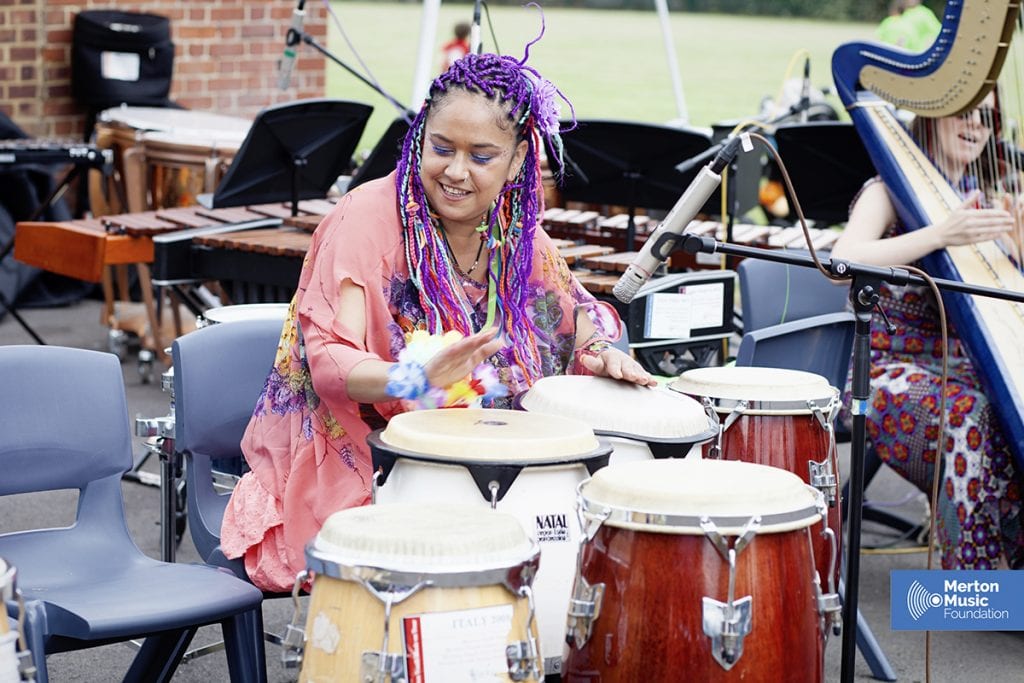 Our team of percussion tutors are highly skilled musicians and educators and are ready to help your child to start or continue their musical journey!
---
Music is for Life!
Music sounds best when we make it together!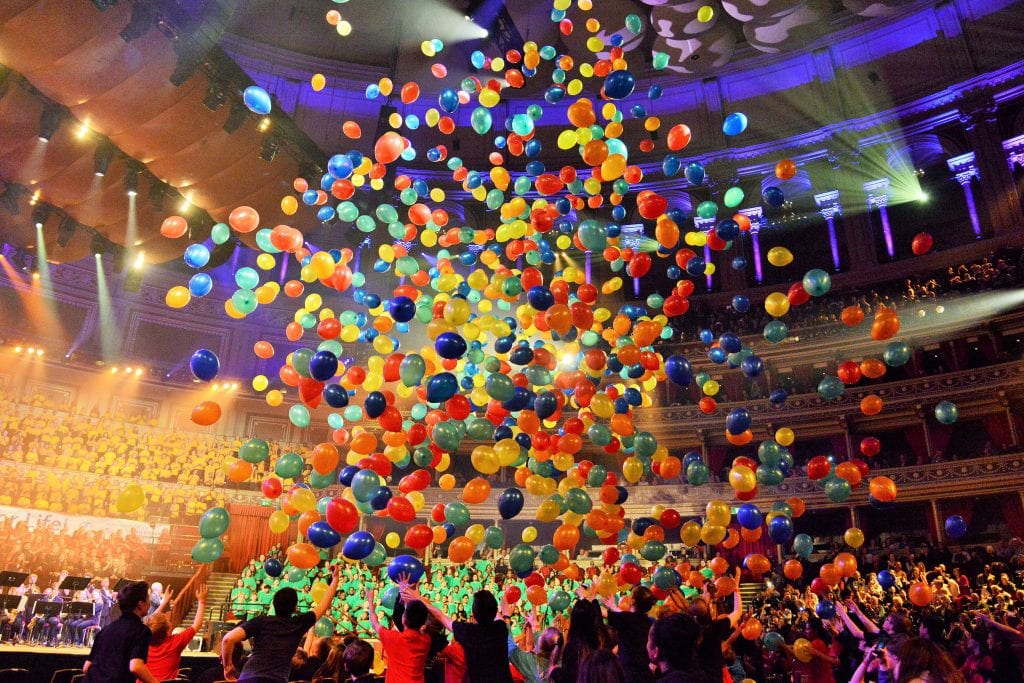 Give your child the gift of music. For more information, please contact us.
---
Find Us
One-to-one and small group world percussion and drum kit lessons. Monday/Tuesday/Wednesday/Thursday after-school.
Access to the studio is through Metronome Coffee House (open Mon-Fri 7.30am-4pm; Sat 10am-3pm).
After this time or when Metronome is closed continue around to the rear of the property (Windermere Ave) and enter studio via large green gates. Click here for detailed access instructions.
---
Our Music Centres
Find out about Merton Music Centre, South Wimbledon
Find out about Saturday Music School, Wimbledon College (1-1 lessons)
Take me back to the main Music Centres page