Moving Music Forward Since 1991
We run Music Centres in South Wimbledon, Mitcham, Morden and Wimbledon where children and young people from the local area can develop their skills, meet new friends and enjoy making music together.
---
Merton Music Centre, South Wimbledon
Our flagship Music Centre – Moving Music Forward in Merton.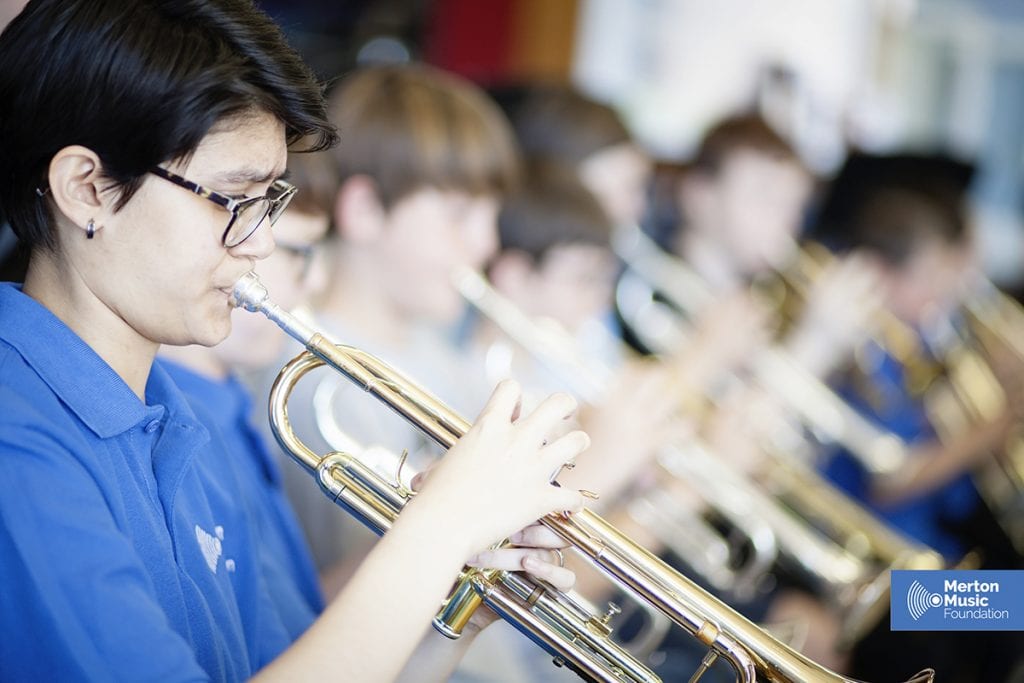 Join our bands, ensembles, orchestras, groups and choirs from our wonderful new South Wimbledon venue. We also teach one-to-one lessons on all instruments.
Monday & Wednesday evenings and Saturday mornings. For children and young people aged 7 – 19.
---
Wimbledon College Saturday Music School
Music is for life!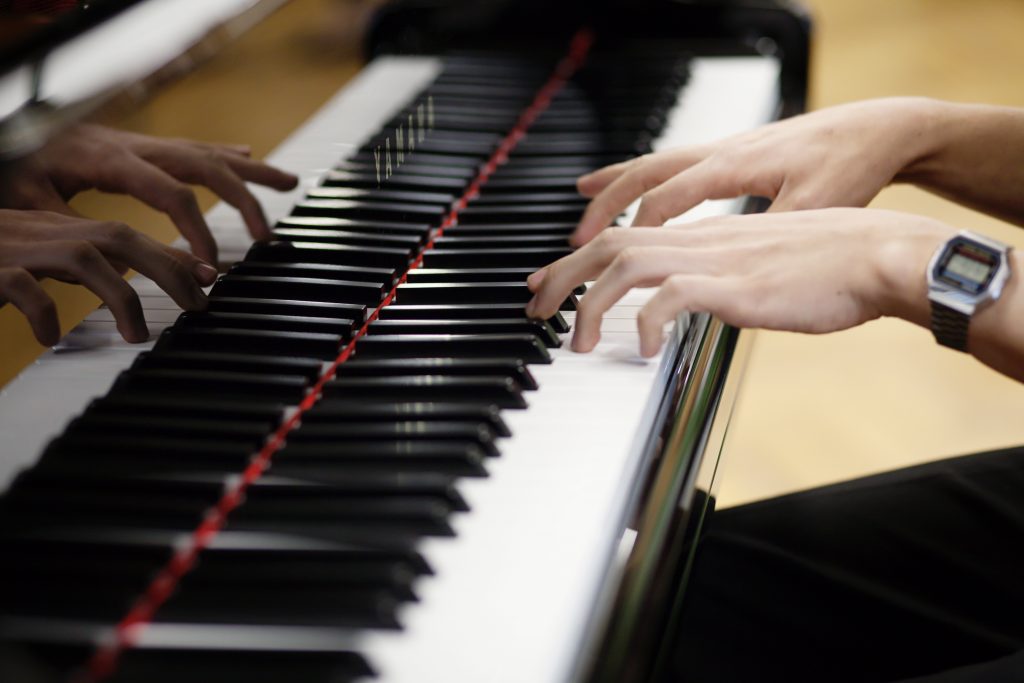 One-to-one instrumental lessons in piano guitar (electric and classical), violin, tuba, euphonium and baritone horn.
Saturday mornings at Wimbledon College, Edge Hill, SW19
---
Soundwave, Mitcham
New for 2022
Music Production, DJ-ing and Turntablism Lessons
Fridays after school
---
Crown Lane Percussion, Morden
Drum kit and percussion lessons for all ages and abilities.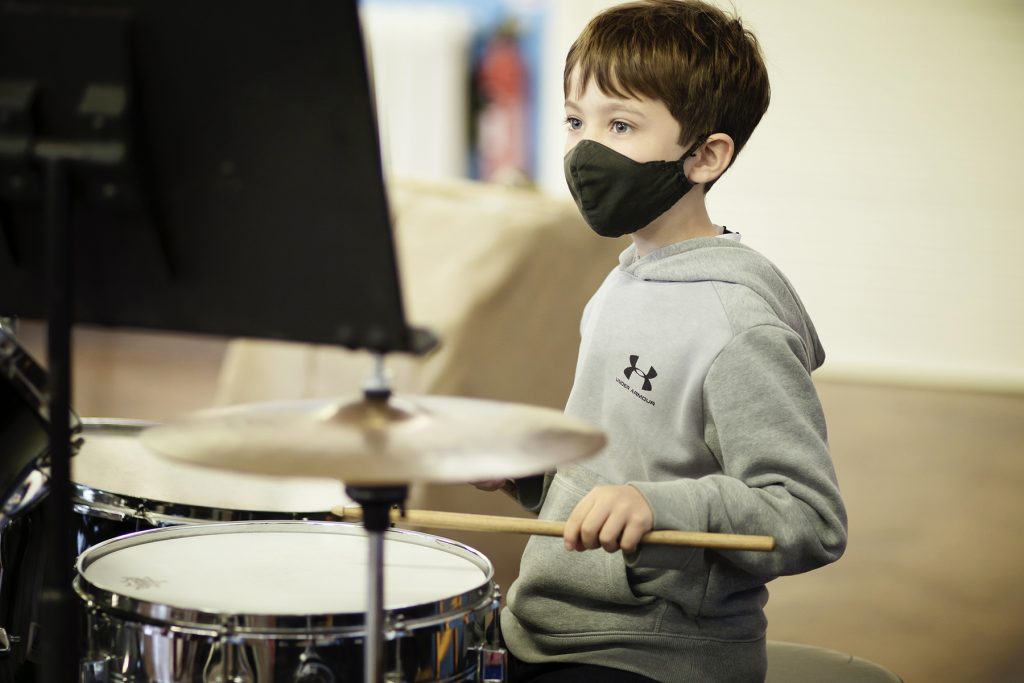 One-to-one, paired and small group Drum Kit and World Percussion lessons from our team of specialist tutors, right in the heart of Morden.
Monday to Thursday after school. For children and young people aged 5 – 18.
---
Online Music Theory Classes
Weekly classes to untangle the wonderful world of music theory.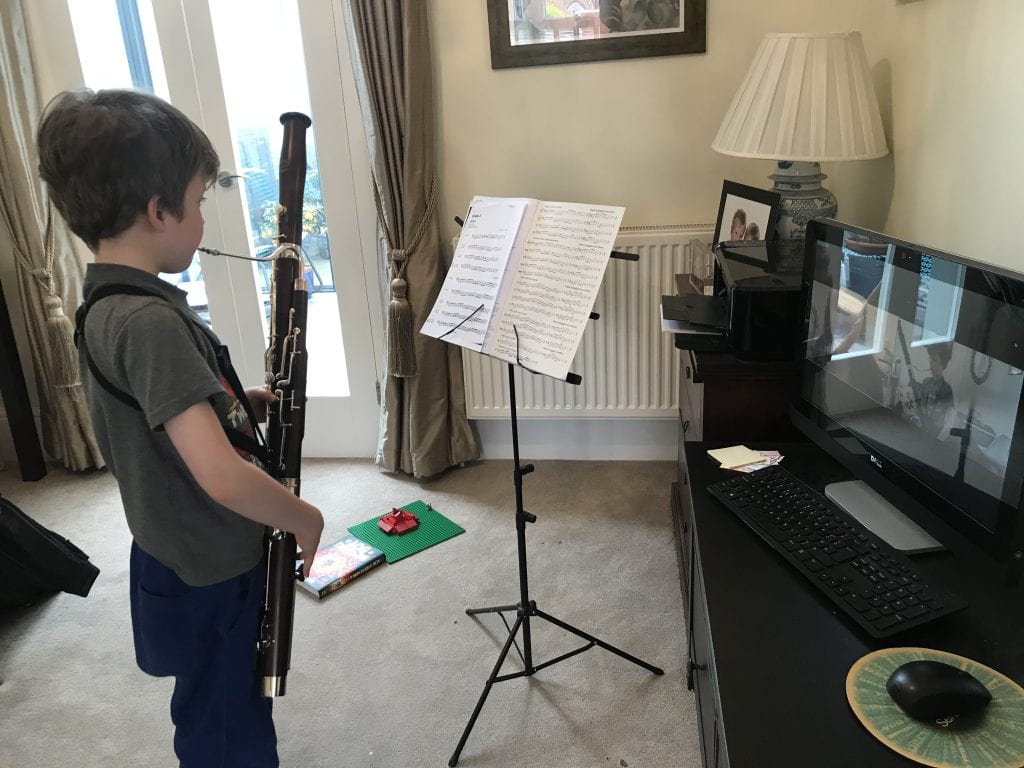 Did you know Grade 5 Theory is required before entering Grade 6 and above performance exams? Join our classes for Grades 1-5 on Thursdays after school via Zoom.
Included in full Music Centre membership, or available separately for £45 per term.
---
Frequently Asked Questions
Getting to our New South Wimbledon Centre
Our new Music Centre location is:
Merton Abbey Primary School, High Path, London SW19 2JY.
This lovely new venue is right next door to the new Harris Academy Wimbledon site and between South Wimbledon tube station (4-min walk) and the Tandem Centre (4-min drive).
Due to COVID restrictions, parents/guardians will not be permitted on site.
Drop-Off/Parking:
We kindly request that where possible pupils are dropped-off outside of the school and make their own way in via the pedestrian entrance adjacent to the car park. Follow the path to access the building via the glass door - please look out for staff and signage to direct you.
There is limited on-site parking available on Saturdays and after 6pm on Mondays/Wednesdays.
Parent/Guardian parking is in the playground, accessible via the staff car park gates (please do not park in the staff car park). Additional spaces may be found in the adjacent streets or alternatively at B&Q or Sainsburys nearby.
Please note that the MMF main office will still be based at Harris Academy Morden until August 2021.
We have implemented a comprehensive range of protocols including ventilation, distancing and hygiene measures to ensure the safety of our learning community. Pupils will also be kept in 'bubbles' of no more than 15 in accordance with Government guidelines; this will impact on capacity and rehearsal scheduling.
To read our full Risk Assessment, please visit: www.mmf.org.uk/covid-risk-assessments
Please note:
No parents/guardians on site

We will be operating a one-way system inside the building

Pupils (aged 11+) and staff, other than those who are exempt, to wear a face covering at all times whilst on site except for when in a lesson or seated in their designated place for rehearsal.

Pupils under 11 may choose to wear a face covering if they wish, but are not required to do so. 

Strict 2 metre distancing to be observed at all times 

Everyone must wash/sanitise their hands upon entry and regularly throughout the time on site

Do not attend if you or a member of your household is displaying COVID symptoms or has tested positive

Please don't remain on site any longer than necessary

Please do not travel to Music Centre with people from outside your household
If you have any questions about our COVID procedures, please contact: david.rees@mmf.org.uk
What Will My Child Need to Bring to Rehearsals?
A face covering (ages 11+), a music stand, their sheet music and a pencil (plus their instrument!). We also recommend carrying a personal supply of hand sanitiser and tissues.
Brass and Woodwind players should bring a towel for drips and valve emptying.
Guitarists - please remember your footrest.
Percussionists - please remember your sticks and bring along any small items of percussion that you have to help minimise the need for sharing resources.
Sheet Music
Please bring your sheet music with you (paper copy or on a tablet/device) to help us reduce the need to hand things out. We will have a limited number of parts available for those without their own music.
How do I book a 1-1 Lesson at Music Centre?
If you had in-person lessons at Music Centre previously 
Please contact: louisa.wansborough@mmf.org.uk to arrange your new time.
If you are a new Music Centre pupil
NB: All in-person lessons are subject to being transitioned online in the event of disruption due to COVID. 
---
Join Our Groups
Music sounds best when we make it together!
We offer a range of choirs and ensembles for every ability from our South Wimbledon based Music Centre.
---
Fees
Ensembles, Groups, Choirs & Lessons
Full Membership
£99 per term
Music Centre is membership-based and charged by the academic term. Membership costs £99 per term (of 10 weeks) with a discount of £19 offered for each additional sibling. Music Centre members have access to all* of our classes and groups, including Music Theory online lessons. For more information contact us.
*Subject to instrument, ability and availability.
Music Theory
£45 per term
Our online Music Theory classes are 30-minute sessions, perfect for developing your child's musical understanding. These classes are included as part of a Full Membership or are available on their own for just £45 per term.
---
Instrumental Lessons
One-to-one instrumental lessons for children and young people.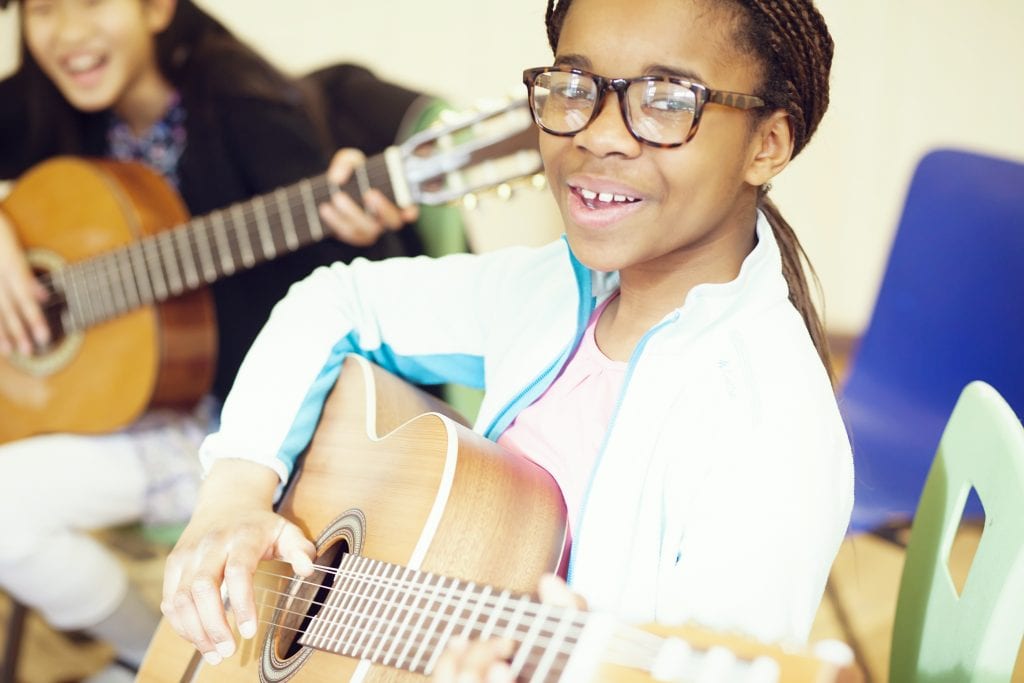 Learn to sing or play piano, guitar, drum kit & percussion, violin, viola, cello, flute, clarinet, saxophone, oboe, basooon, recorder, trumpet, cornet, french horn or trombone. Instrumental lessons after school or on Saturdays in South Wimbledon.
---
FMYM
The Friends of Merton's Young Musicians.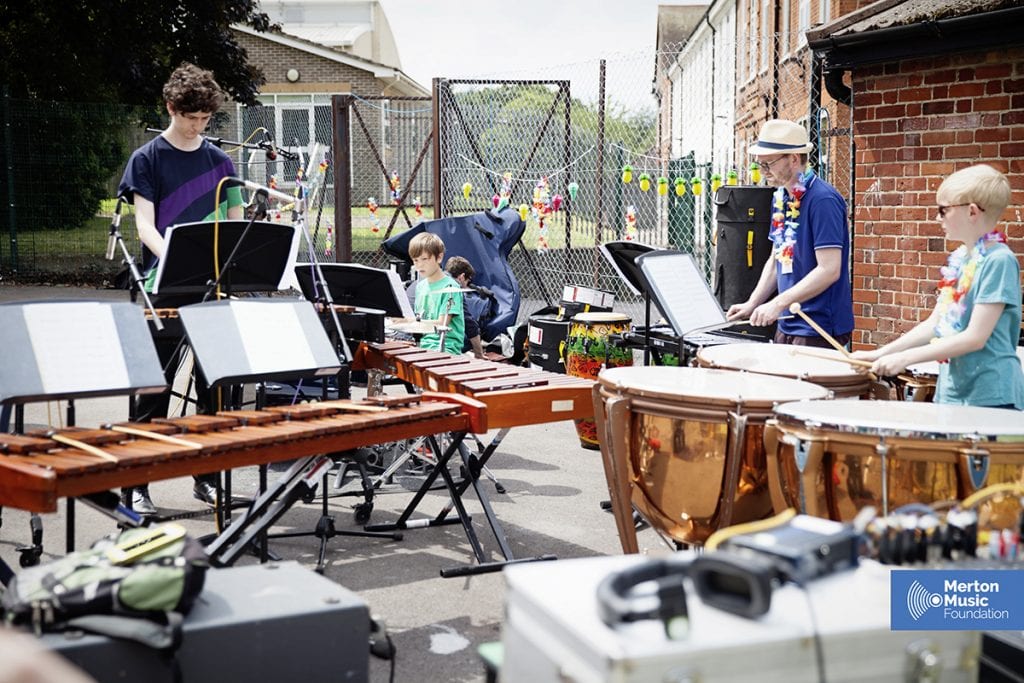 We are lucky to have a thriving and active parents/guardians association called the Friends of Merton's Young Musicians (FMYM) that coordinates fundraising activities and operates a pop-up café at our Saturday Music Centre (when circumstances allow!).