Volunteering at MMF
Volunteering is a fantastic opportunity for established MMF members to gain new skills by taking further responsibilities within the organisation and supporting younger players who are taking their first musical steps.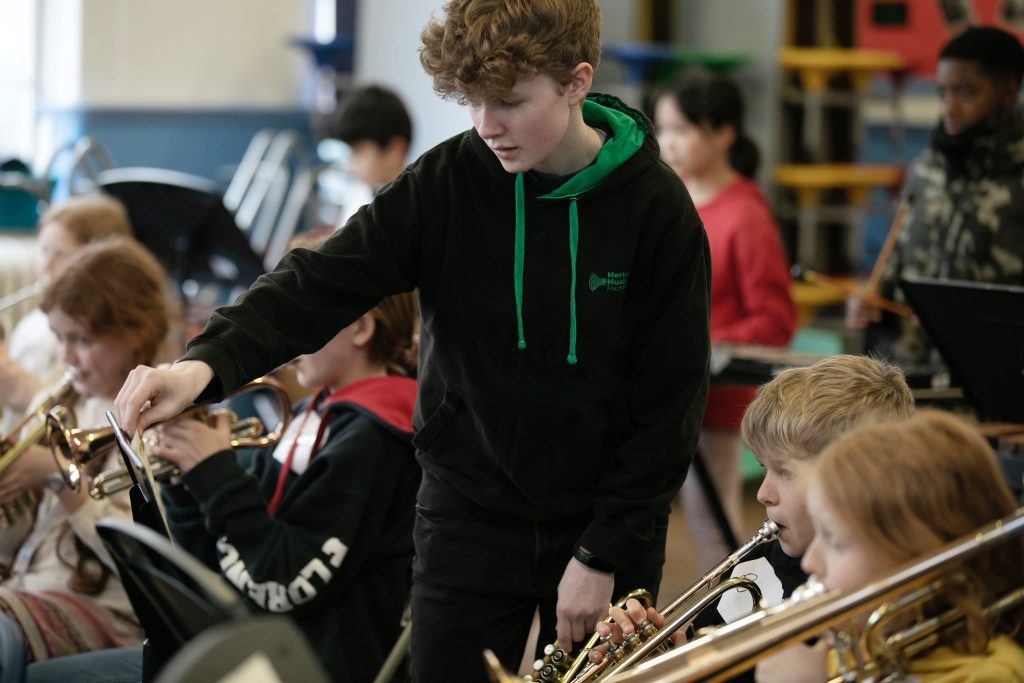 MMF offers volunteering placements for Music Centre members in Year 9 and above, including those who are working towards their Duke of Edinburgh Award.
We feel it's important for members to both enjoy their volunteering placement and feel that they are developing personally. Therefore, we require participants to commit to attending Music Centre every week for at least one term and actively engage with their volunteering responsibilities.

What will be expected of me as a volunteer?
Volunteers usually assist on Saturdays at our South Wimbledon Music Centre and there are two main areas in which you can get involved:
➢ Office/General support
This may include: general office duties, assisting with instrument maintenance, stewarding, organising sheet music and helping FMYM in the café.
➢ Rehearsal support
This may include: setting up/packing down rehearsals, maintaining and updating ensemble pads, welcoming new players into ensembles, and supporting younger musicians with their reading, playing and engagement in ensembles.
 
If you would like to find out more about volunteering at MMF contact musiccentres@mmf.org.uk or to apply you can use the button below. Please note that volunteering opportunities are limited.