What a way for our senior musicians to celebrate another bumper year of music making in Merton than our Youth Music Tour which, this year, has been to Belgium, taking in Flanders, Ostend, Ghent and Ypres.
This year, we're delighted to welcome our Senior Guitar Ensemble joining tour stalwarts MYJO and Merton Youth Concert Band.
DAY 1
Destination: Ostend.
A relatively short journey to this year's destination. Everyone settled into their rooms and there was time for a rehearsal for the week's concerts.
PS If you're wondering who the bear is, that's Stevie, Norma's Concert Band mascot.
DAY 2
A day of sightseeing in Bruges, AKA 'The Venice of the North', followed by an afternoon concert at the Wapenplein Band Stand in Ostend and finishing the day off with bowling.
DAY 3
Today we had a Battlefields tour including a visit to the trenches and Tyne Cot Cemetery (the world's largest cemetery for Commonwealth forces with 12,000 individual graves), ending up in Ypres where we had an afternoon concert in front of the Cloth Hall. We can't help but be moved by what we've seen.
In the evening we performed Nimrod by Elgar and the hymn Lord of all Hopefulness as part of The Last Post Ceremony at the Menin Gate in Ypres.
It was only right that we wore poppies for this occasion and were so grateful to a former MMF parent, and colleague at Wimbledon Park School, who crocheted these beautiful poppies for each of us.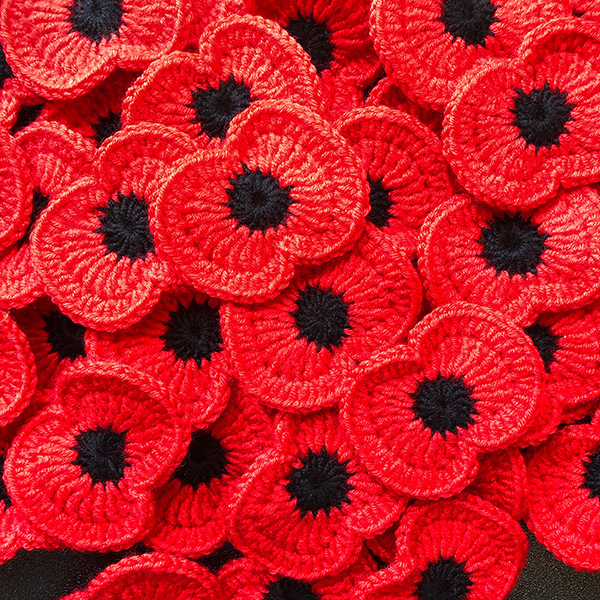 "Today, as part of the Merton Music Foundations tour to Belgium, we were taken to the Menin Gate in Ypres. Here we were able to play at the Last Post Ceremony, which occurs every night at 8pm.
This for me was an incredible experience; to take part in such a huge event that is known around the world is truly enlightening.
The monument itself is absolutely gorgeous, and holds so much history about people throughout the globe. Looking around and seeing the gallery of names will forever hold a place in my heart, as well as in the hearts of many of my peers." Indira
For more info about this commemoration which takes place daily at 8pm visit: http://www.greatwar.co.uk/events/menin-gate-last-post-ceremony.htm)
DAY 4
Today we had a chance to explore Ghent before our afternoon concert at Sint-Michielskerk (Saint Michael's Church). We were all quite relieved to perform indoors as it's a scorcher today. Lovely concert and we even got a standing ovation!
DAY 5
We had a great time cooling off at the lido in Ostend this morning and had some free time before our afternoon concert, the final one of the tour, on the bandstand in Ostend. After dinner we got together for the last night kazoo challenge with every room preparing a piece to perform. We also held our annual awards ceremony.
DAY 6
The final day of our 2019 tour and we headed off to the Plopsaland theme park (yes, it really is called that). We may have endured record temperatures during our trip but that didn't stop us having fun on the rides and Adam came away inspired for the Royal Albert Hall 2021.