The young musicians from Merton Youth Concert Band & Merton Youth Jazz Orchestra are gearing up for their performances at the Wimbledon Tennis Championships next Thursday and Friday (11th/12th).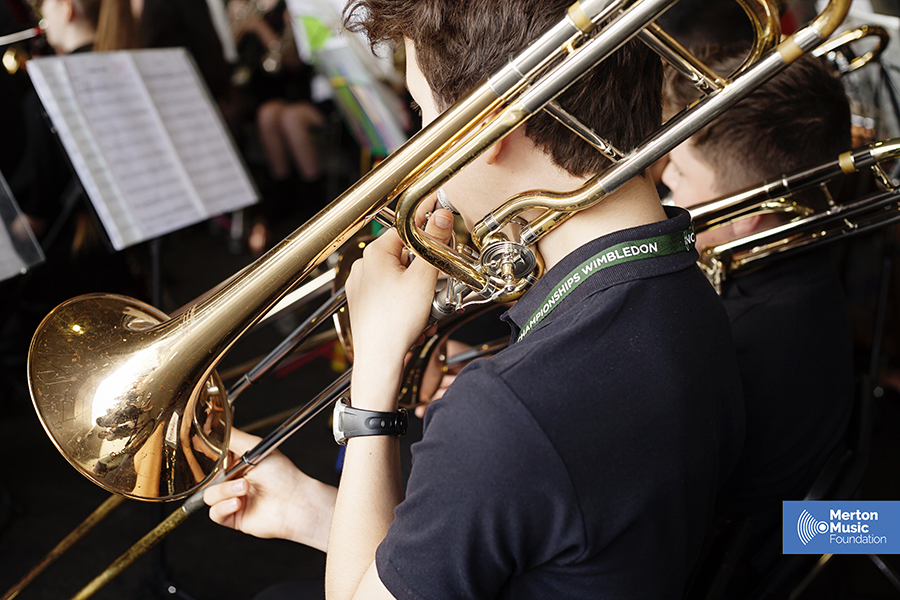 As Wimbledon's local music hub we are honoured to have been invited by AELTC to perform at the Championships every year for over 25 years and if you're visiting on either day you'll find them playing all morning outside the Long Bar (down the steps from the Fred Perry statue).
If you catch MYJO's set on the Friday look out for the Singing Groundsman who may join them for an impromptu couple of songs.