Sign-Up For Music Lessons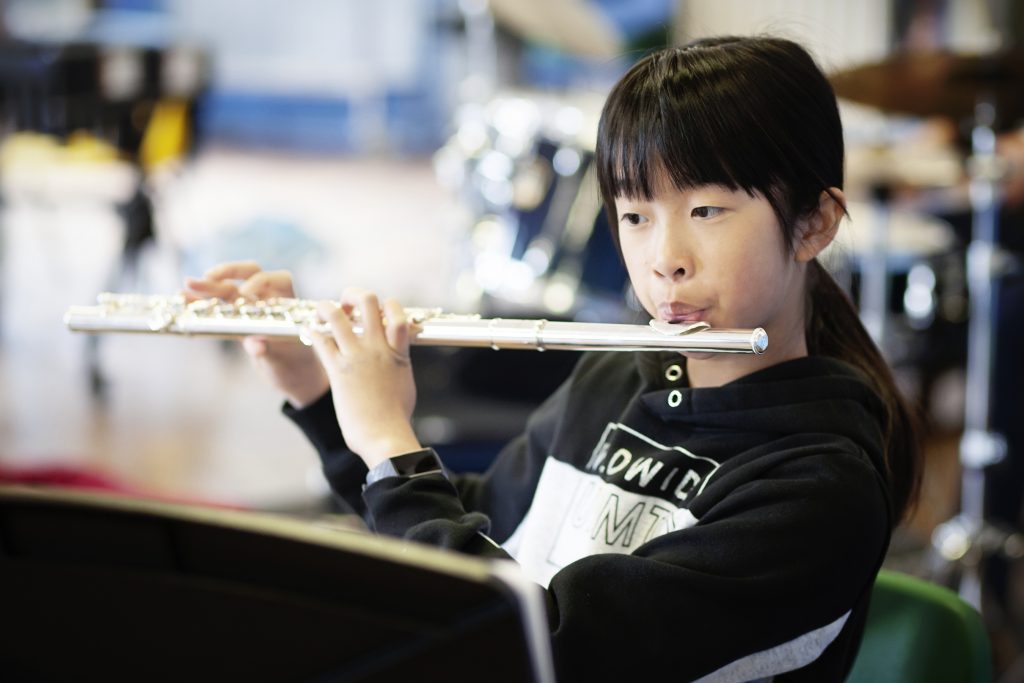 Music lessons can reap huge rewards – they help build confidence and resilience, improve concentration, are a brilliant stress-buster and, above all, they're fun!
MMF delivers instrumental and singing lessons to young learners between 6 and 19 years of age and of all abilities in many Merton schools, at our Music Centres (at Merton Abbey Primary School in South Wimbledon, Wimbledon College and Crown Lane Studio in Morden) or online, which offer more flexibility than ever before. There's never been a better time for your child to start their musical journey.

How are lessons delivered?
MMF music lessons are delivered in three different ways:
• In-person at Merton schools (during the school day)
• In-person at our Music Centres - Merton Abbey Primary School in South Wimbledon, Wimbledon College in Wimbledon (guitar, piano, voice, saxophone & violin) and Crown Lane Studio in Morden (drum kit and world percussion only)
• Online via Zoom
Lessons are delivered during school term and are charged in a 10-week block (with a break for half term).
Which instruments does MMF teach?
Piano/keyboard
Strings: violin, viola, cello, double bass
Woodwind: flute, oboe, clarinet, bassoon, saxophone
Brass: trumpet, cornet, French horn, trombone, tuba
Percussion: drum kit, classical/tuned percussion (inc. xylophone, glockenspiel), world percussion
Guitars: ukulele, classical guitar, electric guitar, bass guitar
Voice/singing
All instrumental lessons are subject to availability. Not every instrument is taught in every school.
Click here to find out which instruments are taught at your child's Merton school
How do we know which instrument is right for my child?
Your child may already have an idea of which instrument they want to learn but if not, you can watch our Virtual Open Day webinar where you'll see demonstrations from our tutors and students on some of the instruments that MMF has to offer.
Below are the recommended minimum ages for learning specific instruments.
Violin, viola, piano/keyboard - Year 2 (6-7 years old)
Recorder, ukulele, cello - Year 3 (7-8 years old)
Flute, clarinet, cornet, trumpet, French horn, trombone, drums, percussion, oboe, bassoon, classical guitar - Year 4 (8-9 years old)
Double bass, electric guitar, bass guitar, euphonium, tuba, saxophone - Year 6/7 (10-12 years old)
How much do lessons cost?
We offer a range of lesson types for different ages, abilities and budgets. We also offer financial assistance via our learning funds. Tuition is charged termly for a block of 10 lessons starting from as little as £86.
Click here to see our lesson fees.

---
JOIN A BAND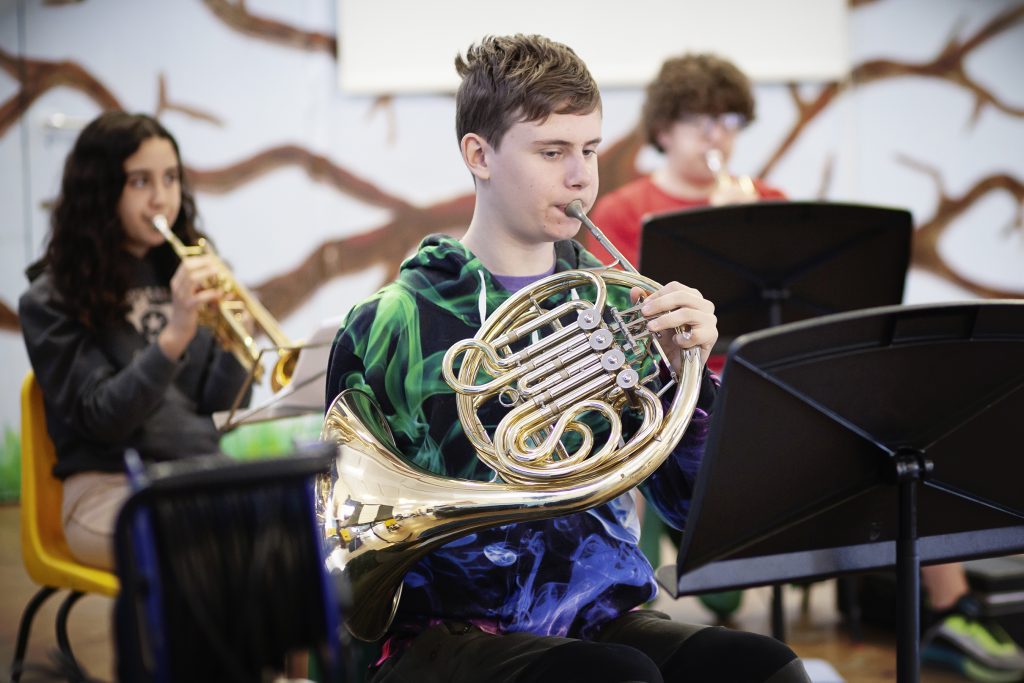 Playing in a band, orchestra or ensemble can have a huge impact on your child's musical development, as well as their enjoyment of learning an instrument. Our flagship Music Centre in South Wimbledon offers children a variety of different groups to join, whatever their instrument or ability. Many of our junior bands and ensembles accept children who have been learning for as little as two terms.
It's also fun, sociable, motivating and rewarding and offers performance opportunities that your child wouldn't usually get playing on their own. Our Music Centre groups have enjoyed performing at the Royal Albert Hall, Tower of London, New Wimbledon Theatre and the Wimbledon Tennis Championships.

Which Music Centre groups could my child join?
You can find out which groups are currently running by visiting our South Wimbledon Music Centre page.
7-11 year olds who join our Music Centre are also encouraged to join our Young Voices Choir (Saturday mornings) which helps develop general musicianship skills and builds on ensemble experience.
How much does it cost to join Music Centre?
Music Centre is membership-based and charged by the academic term. Membership costs £99 per term (of 10 weeks) with a discount of £19 offered for each additional sibling.
Music Centre members have access to all* of our classes and groups, including Music Theory online lessons. For more information contact us.
We also offer online Music Theory classes as a stand-alone group for £40 per term.
*Subject to instrument, ability and availability.
Does my child have to be taught by an MMF tutor to join Music Centre groups?
No. Our Music Centre groups are open to any young person who learns an instrument. Which groups they can join depend on their instrument, ability and age.

---
More Info
Hire an Instrument From Us
Our instrumental hire service is an affordable way to start learning a new instrument. We hire a wide of instruments in various sizes to suit players of all ages.
As your child grows, simply return the instrument and swap it for the next size up. When they are ready to move onto an instrument of their own, you simply end the hire agreement and return the instrument to us.
Instrument hire is charged termly, parents/guardians are liable for any damages and for the cost of any replacement parts/consumables (e.g. strings and valve oil).
Click here to find about about hiring an instrument from us.
Financial Assistance and the MMF Trust Fund
We provide financial support to pupils in receipt of Free School Meals (other than univeral FSM in KS1) and to families in receipt of Universal Credit or Working Tax Credit. Lessons are discounted by 50% and instrument hire is charged at a reduced rate.
Click here if you would like details of the financial assistance that MMF can offer.
COVID-19
Is your child missing out on lessons due to the financial impact of COVID-19? They may be eligible for our COVID-19 Bursary. Click here to find out more.
In2Music: MMF's First Access Programme
If your child has participated in one of our In2Music programmes at their school, they my be entitled to a 25% discount on the cost of lessons and a reduced instrument hire fee for 1 year.
Before signing-up for lessons, please:
Other Important Documents:
MMF core staff and tutors will be on hand with support. If you have any questions, email: admin@mmf.org.uk

---
Let Felix & Zelie Guide You…